JUDY BURRELL
BABY KISSES REBORN DOLL SHOP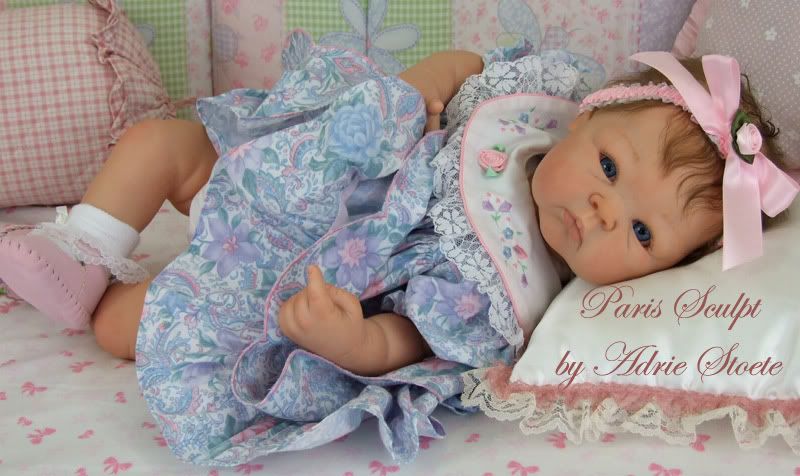 Reborn Baby Girl Bonnie, from Paris Sculpt by Adrie Stoete
By Judy Burrell of Baby Kisses Nursery
Scroll Down To View Baby Kisses Online Store Listings
Judy , the reborn artist at Baby Kisses Nursery, has been making and selling dolls for almost 30 years now.  She became interested in reborn dolls 5 years ago, when she saw a friend's collection of life like newborns and was immediately captivated by their charming realism.  Baby Kisses Nursery has been reborning life like baby dolls ever since.   Judy is passionate about the art of reborning, striving to create the most realistic looking reborn possible, creating unique, one of kind babies, each with their own charm.  Scroll Down to view the most recent Baby Kisses offerings below in the current online store listings.
BABY KISSES REBORN DOLL STORE
No items matching the keyword phrase "reborn baby doll" were found. This could be due to the keyword phrase used, or could mean your server is unable to communicate with Ebays RSS2 Server.